Cécile Mc Lorin Salvant - For one to love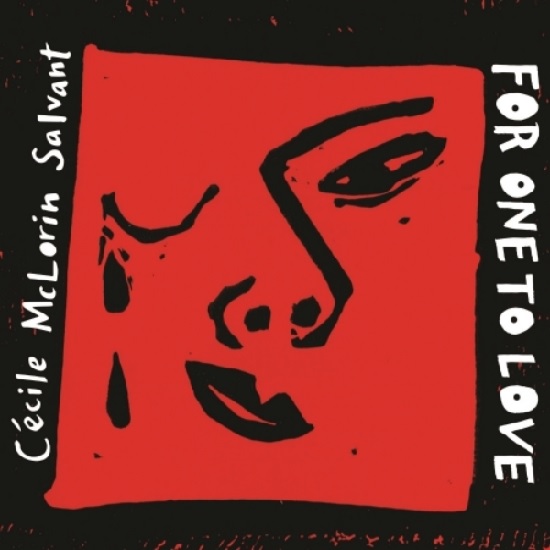 C
Mack Avenue
Depuis quelques années, les feux médiatiques nous ont bombardé une kyrielle de chanteuses mêlant jazz, folk et pop, de Norah Jones à Melody Gardot ou Madeleine Peyroux. Cécile Mc Lorin Salvant s'inscrit, elle, dans la plus pure tradition jazz, de Billie Holiday à Sarah Vaughan.


Née à Miami en 1989, d'un père haïtien et d'une mère guadeloupéenne, Cécile Mc Lorin Salvant a commencé à étudier le piano dès l'âge de 5 ans et le chant à 8 ans. En 2007, elle débarque à Aix-en-Provence pour y poursuivre ses études au Conservatoire Darius Milhaud puis retourne aux Etats-Unis pour suivre les cours de la New School of Manhattan, notamment avec la saxophoniste Jane Ira Bloom. Le Premier Prix de chant remporté, en 2010, au légendaire Concours Thelonious Monk la révèle au grand public. Après l'album "Cécile" de 2010, enregistré en compagnie de Jean-François Bonnel, son professeur à Aix, elle enregistre "WomanChild" en 2013, avec Aaron Diel (p), James Chirillo (g), Rodney Whitaker (cb) et Herlin Riley (dm), album pour lequel elle reçoit un Grammy Award en 2014.
En parallèle, elle est invitée par Wynton Marsalis au Lincoln Center et rejoint l'Attica Blues Orchestra d'Archie Shepp.
Pour ce "For one to love", elle retrouve Aaron Diehl, un pianiste admirateur d'Oscar Peterson et Art Tatum et Music Director for Jazz au Lincoln Center: il a fait partie du septet de Wynton Marsalis et a quatre albums personnels à son actif (le dernier "Space Time Continuum" date de cette année). Par contre, la rythmique a changé par rapport à "WomanChild": à la contrebasse, Paul Sikivie, qui a notamment accompagné les pianistes Benny Green et Frank Kimbrough, succède à Rodney Whitaker et, à la batterie, Herlin Riley est remplacé par Lawrence Leathers, leader d'un quintet avec Stacey Dillard au saxophone.
Par rapport aux deux précédents albums, on retrouve la même volonté de faire redécouvrir des compositions anciennes, peu connues ou peu enregistrées: ici Growlin' Dan de Blanche Calloway, la soeur de Cab Calloway et What's the matter now? initialement interprété par la grande Bessie Smith. Autre parallèle, le choix d'une chanson française: à Le Front caché sur tes genoux, succède Le Mal de vivre de Barbara: "Le mal de vivre, ça ne prévient pas quand ça arrive..."
La force de l'album tient aussi dans le choix d'un thème central autour duquel tout le répertoire, 5 compositions originales et 7 classiques, s'articule. Une quête désespérée de l'amour: "I only sing for one to love". Une attente insatisfaite: "Why don't you look at me?" (Look at me), "Love appeared just like a fog" (Fog), "I wonder if he knows how much I care for him" (Left over), "How my heart seems to stop when you're here in my arms" (Monday), "All my dreams are disaster, Underling and her master" (Underling). Le tout interprété avec force et passion: une voix puissante et ondoyante, aussi à l'aise dans les ballades (Fog, Look at me, Left over, Monday, Underling) que dans les tempos rapides tels que Growlin'Dan, avec une voix qui "growle" comme un trombone ou ces thèmes sautillants repris à des comédies musicales: Stepsisters'Lament de "Cinderella", The Trolley Song de "Meet me in Saint Louis" créé par Judy Garland ou Something's coming de "West Side Story" interprété de manière très personnelle sur un rythme différant de l'original. Complice, la rythmique impulse toute l'énergie nécessaire.
Une grande chanteuse vouée à une longue carrière, à l'inverse de certaines étoiles filantes.
Claude Loxhay