Brain//Child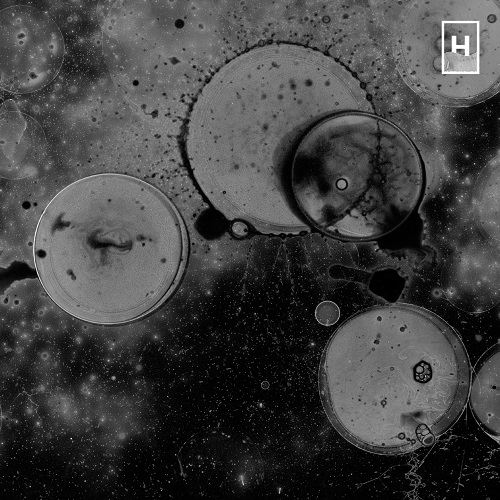 B
Honolulu Records
Brain//Child is het resultaat van een ontmoeting tussen drie Belgische en twee Italiaanse musici aan het conservatorium van Amsterdam. Dit jonge internationale vijftal versierde in hun korte bestaan al een tournee en speelde op het podium van het Bimhuis. Hun eclectische muziek met jazz, rock en flarden impro klinkt verrassend fris en consistent.
De cd opent met een lange intro die overgaat in 'S.T.E.P.H.' dat de luisteraar richting begin jaren tachtig stuurt om snel drie decennia later te belanden. Op de cd prijken melodische composities, soundscapes en improvisaties. Het contrast hiertussen houdt het geheel gevarieerd. In een compositie als ' Between One And Two' leggen ze de lyriek bovenop een rock sound, terwijl het nummer in zijn naakte versie niet zou misstaan in een klassiek akoestische groep met piano. Maar hier draait het anders uit. 'Winding Way' bouwt middels een repetitief motiefje de spanning op om die vervolgens los te laten, waarna Buleshkaj het nummer een melodische landing bezorgt.
Artan Buleshkaj vestigde snel naam in het bruisende Gentse circuit, maar een verblijf in de Nederlandse hoofdstad gaf zijn creativiteit nieuwe input. Daan Demeyer laat zijn Fender Rhodes ergens klinken tussen de Wurlitzer van Bram Weijters bij Zygomatic en de doos van Pandora van Jozef Dumoulin. Bassist Alessandro Fongaro houdt met zijn bas plus electronics alles brandend actueel. Hij laat ook graag enige bommetjes op de juiste plaatse exploderen. Een met veel plezier drummende Raf Vertessen weet wanneer een versnelling hoger gegaan kan worden maar drumt ook met veel nuance. De verrassend sterke saxofonist Nicolò Ricci zet de muziek naar zijn hand met een meer dan ferme sound op zijn instrument.
De kwaliteit die deze groep zo boeiend maakt, is het respect voor het verleden en de drang om te vernieuwen en de huidige tijdsgeest in klank te vatten. Ook te vertalen als: even achterom kijken en als iedereen blijkt mee te zijn, het gashendel eens ferm opendraaien. Geen vernieuwing zonder traditie, geen traditie zonder vernieuwing. Brain//Child… is het rock, jazz of noise? Who cares? De drie Belgen en twee Italianen maakten met deze cd de irrelevantie van hokjes denken duidelijk en zouden wel eens nieuw volk richting jazz kunnen lokken.
Iwein Van Malderen
http://www.honolulurecords.com/

Dit artikel verschijnt ook op draaiomjeoren.com