Anders Hagberg: deux découvertes passionnantes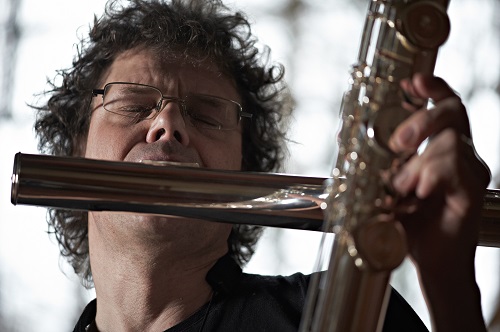 A
Footprint Records
Dernièrement, l'album Trust du Suédois Anders Hagberg avait été chroniqué sur jazz'halo. Voici deux autres enregistrements du flûtiste/saxophoniste/clarinettiste suédois.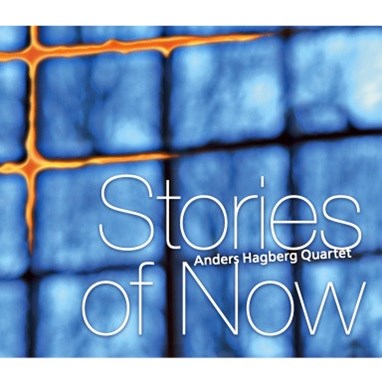 Anders Hagberg Quartet - Stories of now

D'abord, Stories of now, une série de 11 compositions originales que complète le traditionnel Biera maret. On y retrouve le Suédois avec sa multitude d'instruments: flûte traversière, flûtes basse, contrebasse, matusi, soprano, guimbarde et udu. A ses côtés, le pianiste Joana Toivanen (il a enregistré en solo et en trio), le contrebassiste Johannes Lundberg et le percussionniste Göran Kroon.
Story of now est l'occasion de découvrir toute la maîtrise d'Hagberg aux différentes flûtes: flûte traversière à la sonorité limpide (Biera maret), flûte basse à la sonorité profonde et ténébreuse (Autumn, Faller regn), flûte contrebasse (Gentle giant), flûte matusi mais aussi au travers de mariages sonores originaux: flûte basse et glockenspiel (Stories of now), flûte et voix (Hommage), flûte et guimbarde (Dancing Stone).
Le tout au travers de compositions au réel charme mélodique d'inspiration scandinave.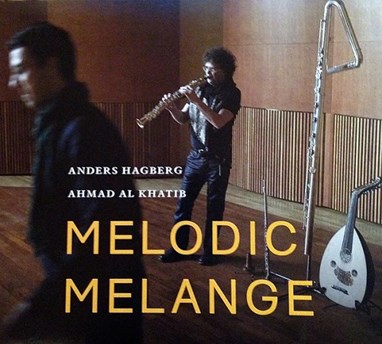 Anders Hagberg / Ahmad Al Khatib - Melodic Melange

Sur Melodic Melange, Anders Hagberg opte pour un mariage entre jazz occidental et musique orientale, comme l'ont fait chez nous Aka Moon (Alefba) ou Emmanuel Baily (Night stork).
A ses côtés, toujours Johannes Lundberg à la contrebasse et deux musiciens du Moyen Orient.
D'abord, le Palestinien Ahmad Al Khatib qui a étudié l'oud mais aussi le violoncelle au Conservatoire Edward Saïd à Jérusalem Est. Obligé de quitter la Palestine, il a gagné l'université de Göteborg où il enseigne la musique modale. Il a enregistré Zabad, l'écume des nuits en 2017 avec le percussionniste Youssef Hbeisch et Sabil avec le contrebassiste français Hubert Dupont.Hbeisch.
Aux percussions et particulièrement au daf, Youssef Hbeisch. Né en Galilée, il a rencontré Ahmad Al Khatib à de multiples reprises, il a aussi joué avec Aka Moon, Ibrahim Maalouf  et le trio Joubran.
De nouveau, on retrouve toute la palette sonore d'Anders Hagberg aux multiples flûtes: flûte traversière (Blue dove, Red), flûte basse (Two rivers), union entre flûte et archet (Sound of sufi), toujours en parfaite communion avec l'oud et les percussions. Une musique au caractère souvent méditatif (Meditation, Elegy for our fathers) et au charme mélodique hypnotique (Arpeggio, Caravanserail).



Deux découvertes passionnantes.
© Claude Loxhay  - photo Anders Hagberg © Per Buhre